What is in chocolate?
Dark chocolate is the healthiest type of chocolate as it has the highest percentage of the most nutritious ingredient, cacao, or cocoa. Cocoa butter has a large amount of fatty acids whereas cocoa solids contain vitamins, minerals, fibre, and polyphenols.1 A lot of recent research suggests that cocoa is beneficial for a range of health concerns. This is because it has more polyphenol antioxidants than most foods, flavonoids being the most beneficial.2 Flavonoids consist of catechin, epicatechin and procyanidins and each has been proven to improve a number of different health issues. It is the flavonoids that make dark chocolate bitter, and so, the bitterer the chocolate, the healthier it is for you. However, most chocolate has been packed full of sugar and milk powder to soften the bitterness, but this dilutes the benefits.  A popular saying in Thailand represents this well, "Kom ben Yaa – Bitter is Medicine".
Elements of Chocolate?
Chocolate contains a range of nutrients, ranging from fats and sugar, as well as carbohydrates and proteins. It also contains small amounts of minerals including magnesium, copper, potassium and iron. The four main elements of chocolate are Lipids, Fibre, Minerals and Polyphenols.
Fibre
The husks of the cocoa bean are high in fibre; however, most of it is lost in the processing stage of making chocolate. Chocolate does still retain some of the fibre with higher levels found in the dark variety compared to milk or white chocolate. A 100kcal portion of a commercially made 70% dark chocolate contains 1.7g of fibre, whereas a mass produced milk chocolate will only contain 0.6g.3 Fibre is important for weight maintenance and has been shown to help reduce the risk of type 2 diabetes.4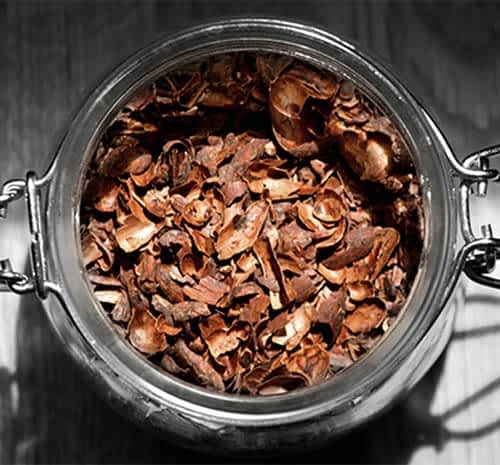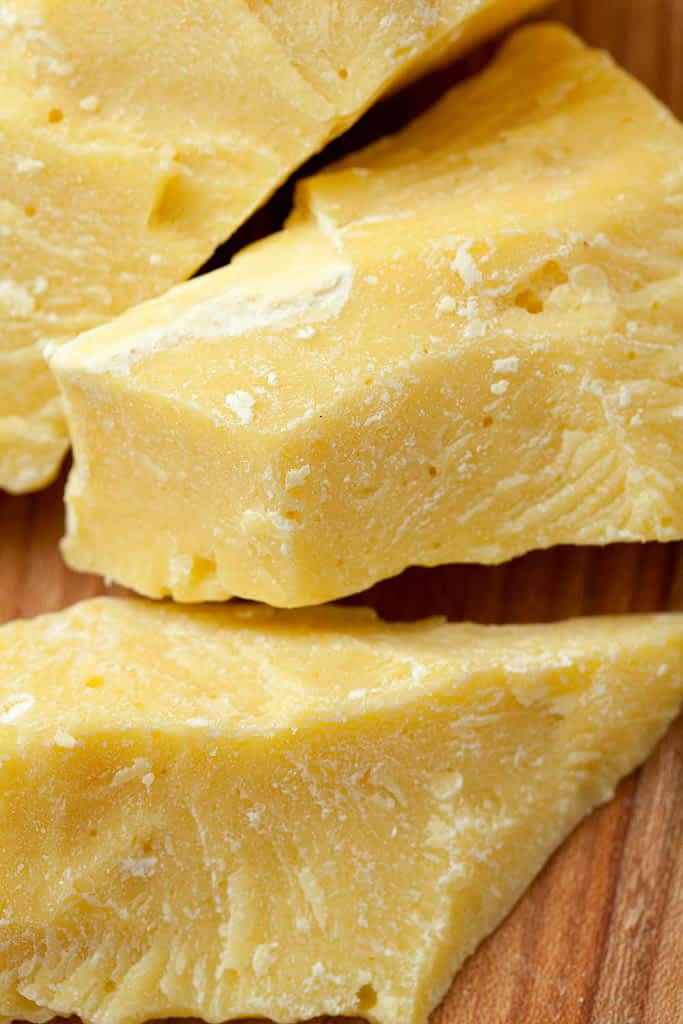 Lipids
Cocoa butter is a mixture of monounsaturated and saturated fatty acids. The monounsaturated portion is dominated by oleic acid, as it does in olive oil,5 which may help lower the risk of heart disease as well as improve the function of blood vessels. But, it is high in calories and so should be eaten in moderation.
Saturated fatty acids have been associated with an increased risk of coronary heart disease as it elevates cholesterol and LDL.6 However, when it comes to chocolate, one-third of this is Stearic acid, which is unusual as it does not elevate serum lipid levels like other saturated fatty acids and is believed to exert a neutral cholesterolemic response in humans.7 So, the saturated fats in dark chocolate are not as bad as previously believed.
Minerals
There are a variety of minerals in chocolate such as Magnesium, copper, potassium and iron. The consumption of these has been shown to improve vascular function by lowering blood pressure and the build-up of plaque inside your arteries. The higher the percentage of cocoa, the higher the levels of these minerals.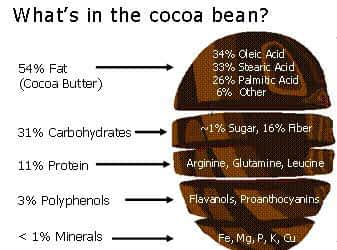 Subscribe to Chocolate Phayak