Is eating chocolate good for you?
Chocolate is not the first food that comes to mind when thinking about health. But, cacao really is a super ingredient and more and more research is being done to show just how beneficial eating chocolate really is. It is not called Theobroma Cacao, Latin for 'food of the Gods', for nothing.1 However, if you listened to most articles about chocolate on the internet, you would think it cured everything. So read on to find out the health benefits, as well as the negatives, of eating chocolate.
Cacao, the primary ingredient of chocolate, has been consumed for its health benefits for thousands of years. It has been used for its medicinal capabilities as far back as 460AD, where it was prepared as a beverage by indigenous people in Mesoamerica.2 In fact, recent evidence finding dry residue on pottery in Honduras shows that humans have been consuming chocolate beverages at least as early as 600 B.C.3 Cacao was so important to the ancient Maya and Aztec people that it was seen as a sacred food, handed down to them by the gods.4 Read on ……..
What is in chocolate that makes it so healthy?
"Bitter is medicine"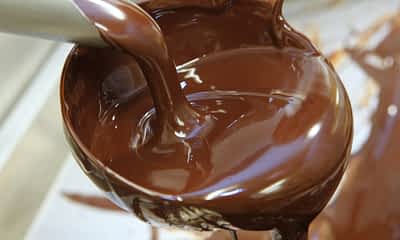 Dark chocolate is the healthiest type of chocolate as it has the highest percentage of the most nutritious ingredient, cacao, or cocoa. Cocoa butter has a large number of fatty acids whereas cocoa solids contain vitamins, minerals, fibre, and polyphenols.5 A lot of recent research suggests that cocoa is beneficial for a range of health concerns. This is because it has more polyphenol antioxidants than most foods, flavonoids being the most beneficial.6 Flavonoids consist of catechin, epicatechin and procyanidins and each has been proven to improve a number of different health issues. It is the flavonoids that make dark chocolate bitter, and so, the bitterer the chocolate, the healthier it is for you. However, most chocolate has been packed full of sugar and milk powder to soften the bitterness, but this dilutes the benefits.  A popular saying in Thailand represents this well, "Kom ben Yaa – Bitter is Medicine". Read on to find out more …
1. Improving your mood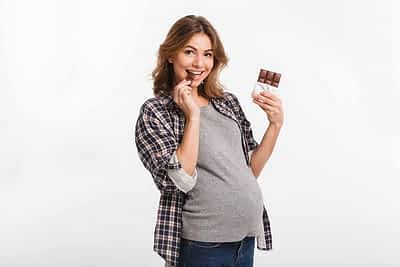 It is well known that chocolate improves your mood and is used by people all over the world to recover from heartache. It contains mood-elevating chemicals, notably tryptophan, which is an essential amino acid that stimulates the production of serotonin.7 Serotonin is the brain's natural anti-depressant and is the same chemical that is released when you have a cuddle or feel in love.  Read More
2. Healthy Heart and Circulation
The consumption of chocolate can be beneficial for your heart and blood circulation by lowering blood pressure, thinning the blood and by restoring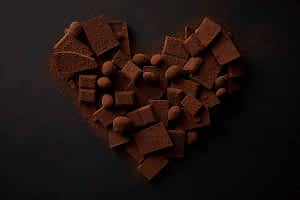 the flexibility of arteries. There have been quite a few studies when it comes to the effect of chocolate on heart health and is probably one of the most convincing benefits. An NHLBI Family Heart Study, analysing over 2217 participants, revealed that individuals that consumed chocolate, two or more times per week, were 32% less likely to have prevalent coronary artery calcification compared to those that never ate chocolate.10Read More
3. Blood Vessel Health
In relation to the benefits of eating chocolate for your heart, it has also been proven to improve the condition of your blood vessels. The intake of flavonoids had previously been associated with coronary artery disease, however, over a decade of research has proven this to be false.13 Flavonoids, particularly epicatechin, in cocoa have anti-inflammatory properties14 and also reduces the build-up of plaque inside the arteries. The function of the blood vessels is an important measure when it comes to the risk of future heart issues.15 "Existing evidence strongly supports a beneficial effect of cocoa consumption on platelet activation, an important contributor to the inflammation and thrombosis that leads to advanced cardiovascular disease."16
4. Blood Pressure
The studies into the effect of cocoa consumption on blood pressure give conflicting evidence. Some studies show a reduction in blood pressure in relation to cocoa consumption but others show no effect at all. One study showed no difference in blood pressure reduction by healthy men and women that consumed cocoa beverages and dark chocolate daily over a six week period.17 Conversely, another study has shown that drinking high-flavanol cocoa results in an improved blood pressure response after exercise.18 More research needs to be done in this area.
5. Brain function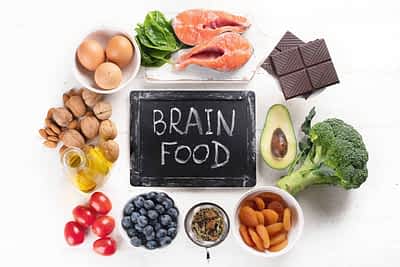 Chocolate has been to shown to improve the health of your brain in many ways. As we have an ageing population, and the degenerative brain diseases that come with it, it will be a pleasant surprise to many that eating chocolate can limit these negative effects and improve your cognitive function. It is the consumption of the flavonoids inside cocoa that give all the benefits to the brain. There is evidence to suggest that it gives protection from neurodegredation and decreases neuroinflammation which is involved in the development of Parkinson's disease, Alzheimer's disease, and neuronal injury associated with stroke.19 It is the antioxidant properties of catechin and epicatechin that give protection against these diseases and the fact that cocoa increases blood flow to the brain. Epicatechin has also been shown to improve long term memory.20 Read More
6. Diabetes
Surprisingly, consuming cocoa can have a positive impact on, and improve the condition of, people with diabetes. The polyphenols in cocoa have an anti-oxidant effect which directly influences insulin resistance and, as a result, reduces the risk of diabetes.24 The insulin-sensitizing effect of cocoa has been proven through studies on diabetic rats. A 2005 study, feeding diabetic rats with a 4-week course of cocoa extracts, resulted in a reduction in serum glucose and LDL, and, an increase in HDL.25 Therefore, eating dark chocolate can reduce your levels of the "bad cholesterol" LDL and increase your levels of the "good cholesterol", HDL. Read More
7. Effects on Cancer
There are many blogs and articles that suggest eating chocolate can help prevent cancer. It has been claimed that, as chocolate contains the antioxidant polyphenols, it may have anticancer properties. There is some evidence to suggest that procyanidins and catechins may prevent inflammatory and oxidative damage to DNA and thus, in theory, reduce the risk of cancer.28 However, there have been no human trials documenting the benefit in cancer treatment and actually, very few studies into the link between cocoa intake and cancer risk. 29
8. Skin Protection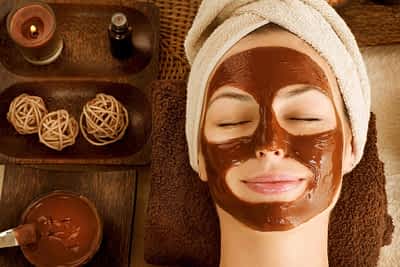 The benefits of cocoa butter for moisturising the skin is well known and is the key ingredient for a large number of skin products on the market right now. On top of this, many studies show that eating a small amount of dark chocolate a day can help protect your skin from the damage caused by UV light. This is due to the flavonoids in cocoa that act as a defence against the suns harmful rays. It boosts circulation in the skin, cooling it down and as a result, making the skin healthier.30 Read More
9. Help to lose weight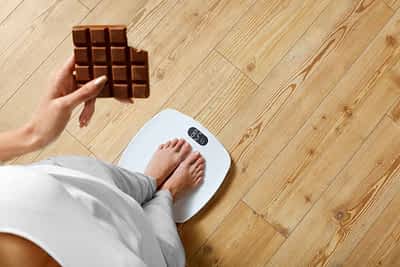 As unlikely as it sounds, eating dark chocolate can actually help people lose weight. Of course, chocolate is generally associated with gaining weight and getting fat, however, increasing research shows that eating dark chocolate can actually suppress your appetite and help you lose weight. A few trials have found that there is no correlation between sustained consumption of small amounts of cocoa and an increase in weight. "In one study, a daily dose of 25g (125 kcal) of dark chocolate slightly increased body weight after 3 months, but a 6g dose (30kcal) was not associated with any weight change".33 Furthermore, even just the smelling of chocolate has been demonstrated to suppress appetite in humans.34 Therefore, eating small amounts of dark chocolate per day can be used as a tool for controlling appetite, as well as having a favourable risk/benefit profile for obese individuals.35 It should be noted that the benefits to weight are linked to eating dark chocolate and not milk or white, as they have a lot of added sugar and milk.
10. Cough Relief
Many articles have sprung up about the positive effect of cocoa on cough relief, since a Daily Mail article in 2016, but is there any basis to their assertions. In it, Professor Alyn Morice, MD, head of cardiovascular and respiratory studies at the University of Hull, claims that cough medicine containing cocoa is more effective than the other standard medicines on the market. The results of which, come from "the largest real-world study of an over-the-counter cough remedy ever undertaken in Europe".36 The randomised trial called ROCOCO involved 163 patients and concluded that medicines containing cocoa reduced both the frequency of a person's cough and the resulting disruption to their sleep within two days".37 Read More
Subscribe to Chocolate Phayak